This series of fish lithographs was made while I was living in the Darlinghurst neighborhood of Sydney Australia – inspired by trips to the Sydney Fish Market.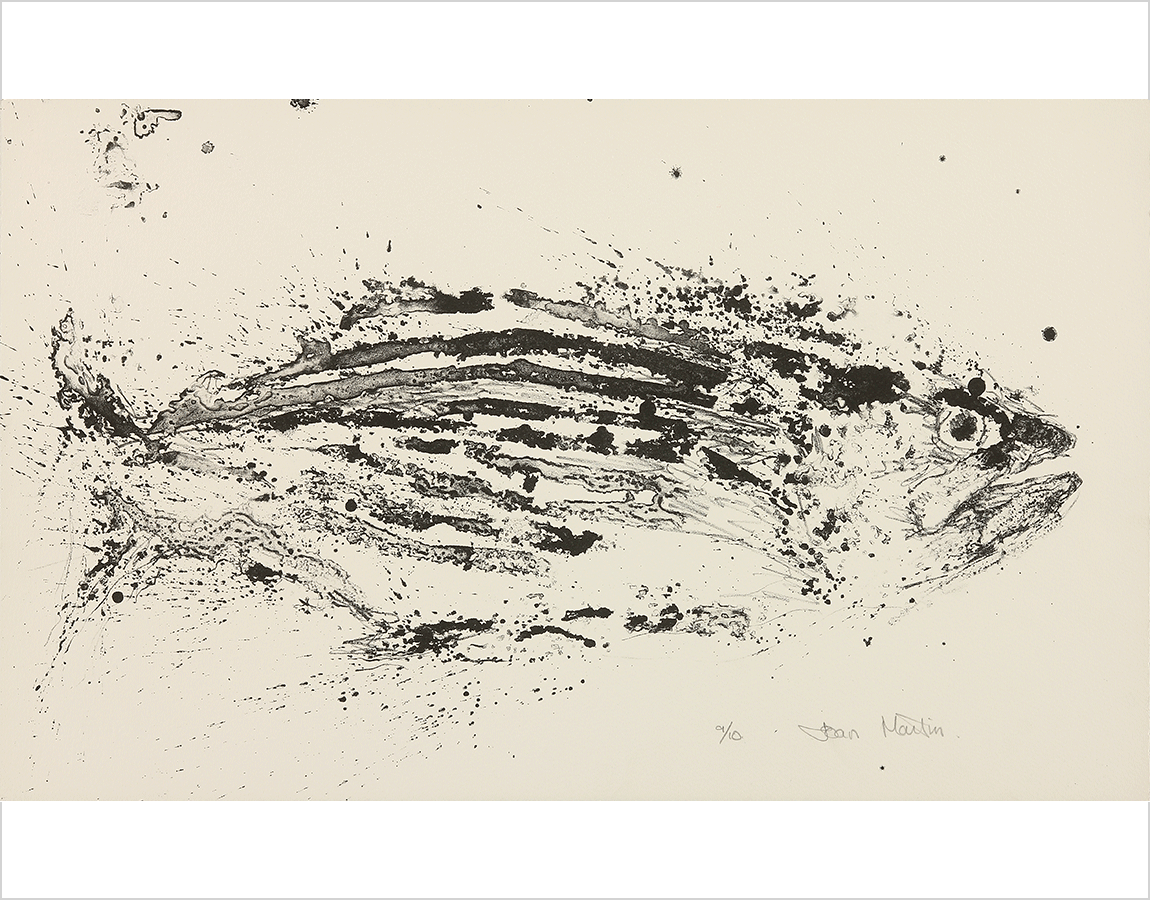 Each trip to the market provided one fish as a model for a drawing session using grease-based pencils and ink on a metal litho plate.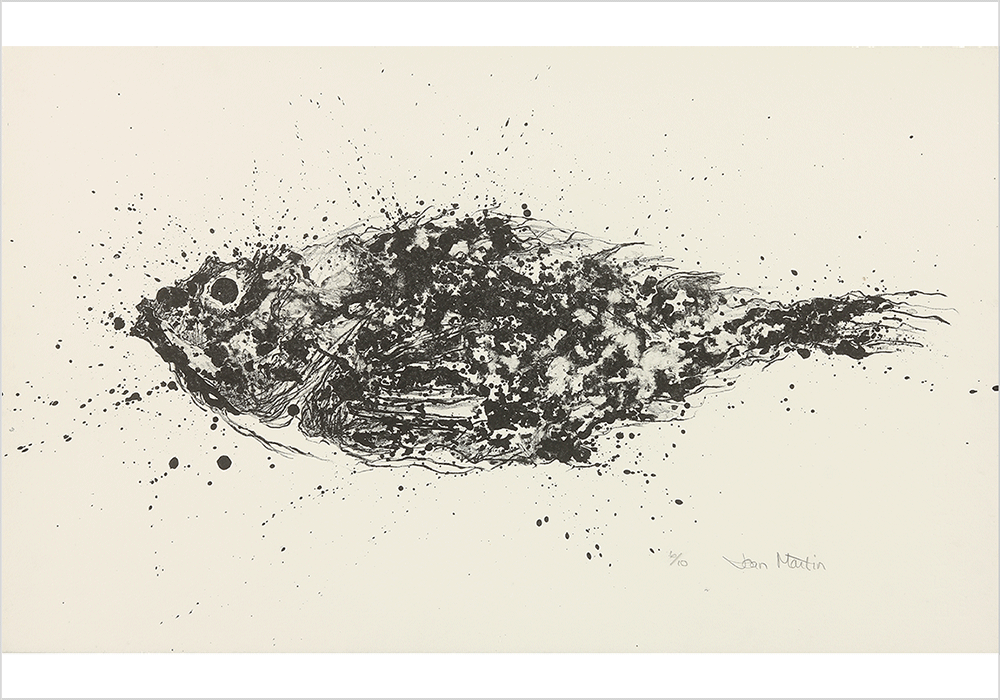 I drew on metal lithography plates instead of traditional heavy limestone.  Ease of portability made plates appropriate for the spontaneous approach.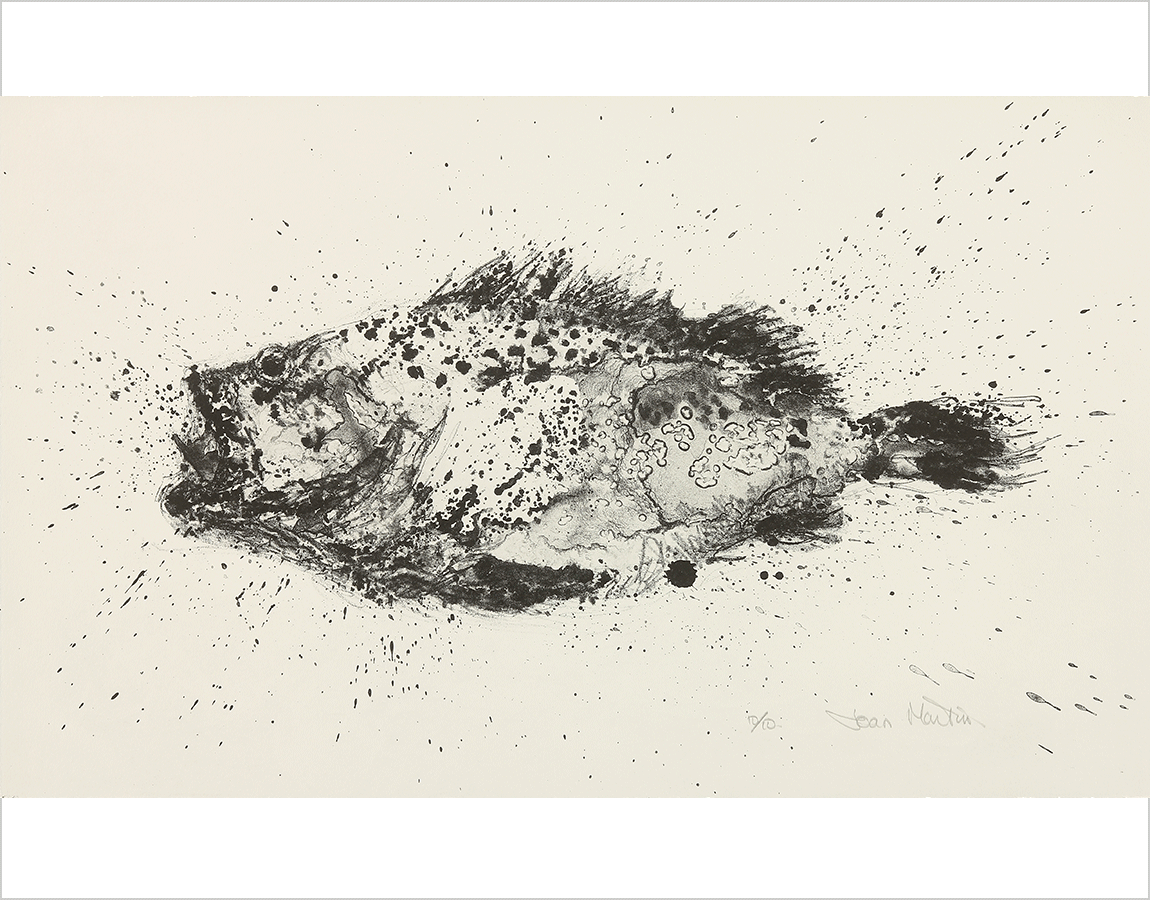 I was fortunate to have access to a robust but ancient lithography press. The litho plate was sensitized to accept ink in areas drawn with grease-based materials and repel ink in areas with no drawing. Ink was rolled onto the dampened plate, paper placed on top, and cranked through the press allowing the extreme pressure of the roller to force the ink onto the paper.