Integrating metal leaf into painting is one of my never-ending explorations. It is like working with light as a medium.  The painting surface becomes a field, where heavily sculpted and minimally altered surfaces significantly influence the hue and reflective nature of metal leaf. I enjoy working this way because it relates to my interest in the visualization of depth and space on a flat surface.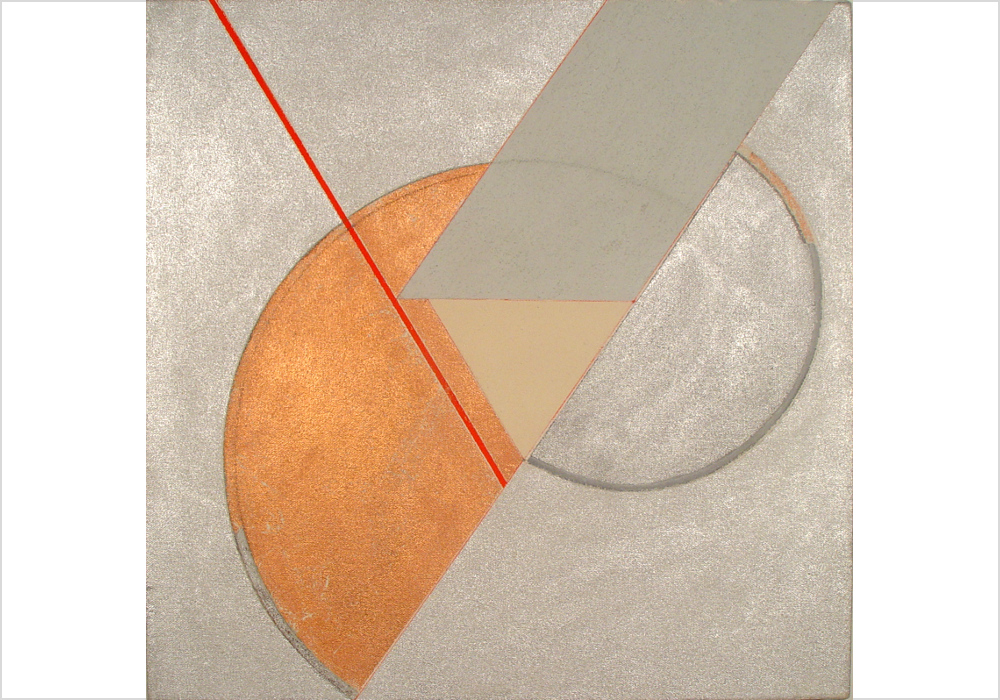 The solidity of the concrete scribe has been softened and given an airier feel by the application of metal leaf on canvas painted with a thin layer of acrylic medium containing fine grain pumice.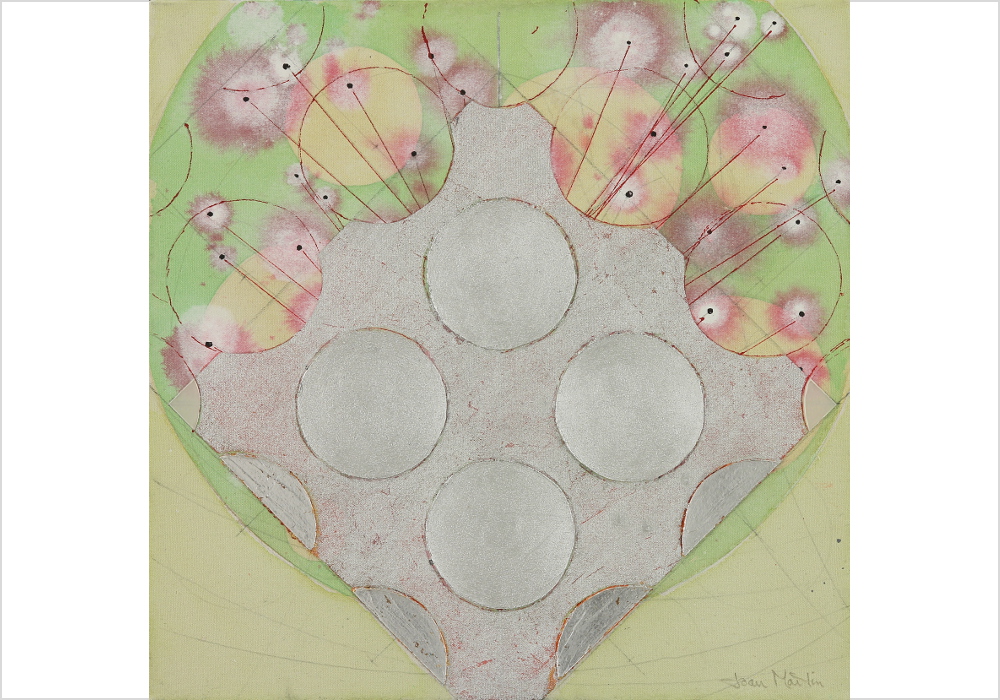 A thinly painted area allowed metal leaf to pick up the texture of canvas in this aerial view. The circles of leaf have an application of thick sandy textured modeling paste contrasting with the lightly-treated canvas areas.  In this case the metal seems to absorb rather than reflect.  It has produced a surprisingly molten dry depth contrasting with the exuberant hot spring.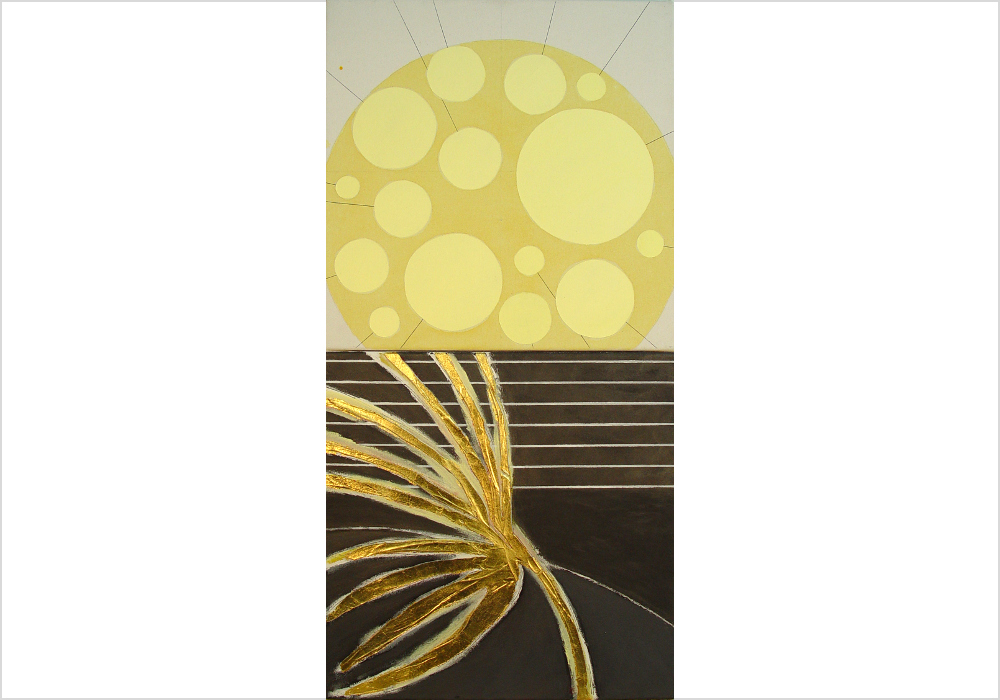 Metal leaf applied on a smooth modeling paste gives a shiny sculptural look – with the intention of reflecting the unrelenting hot brilliance of the desert sun.
The roughly hewn texture of the acrylic medium underlying this piece along with the glaring richness of copper express my memory of distant forests consumed by fire – in the Canada I knew while growing up in northern Ontario.