Many of today's architects and engineers are dedicated to innovation minimizing the destructive power of natural forces associated with typhoon-level winds, earthquakes and tsunamis. Contemporary solutions present an undeniable beauty reflecting the dynamics underlying potentially devastating forces.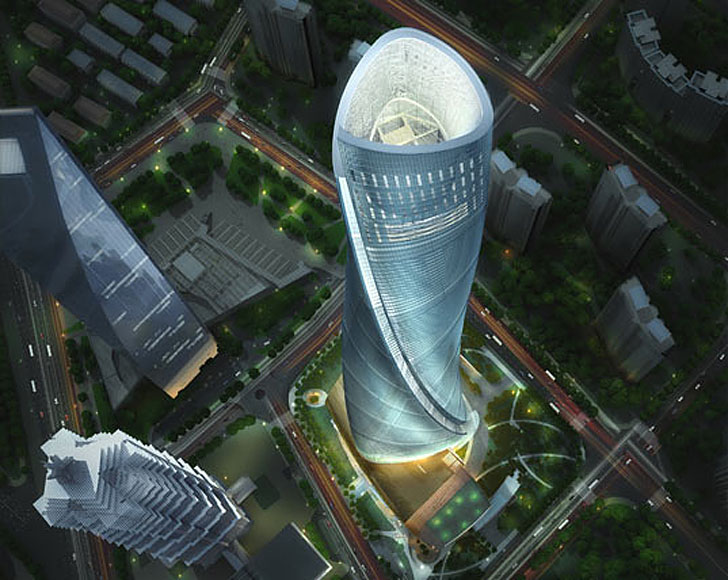 The Gensler team anticipated tapered asymmetry and rounded corners to "withstand typhoon-force winds common in Shanghai. Using wind tunnel tests . . . [the team] refined the tower's form, which reduced building wind loads by 24 percent"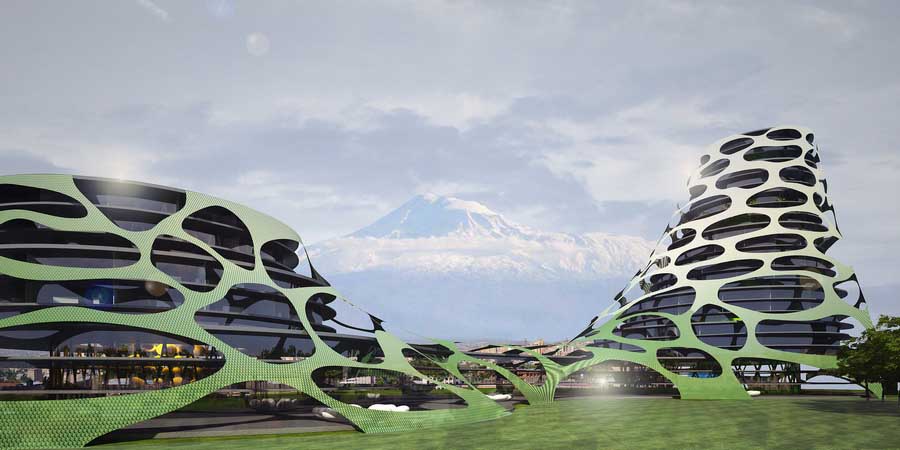 "The structure resists quake shaking using a system of concrete cores and composite columns that supposedly ensure structural stability." The embracing metal mesh tent presents a unique aesthetic in its mimicry of climate and earthquake-prone landscape.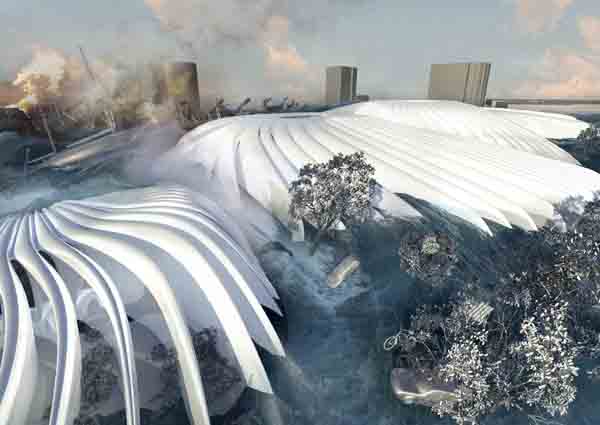 CRAB Studio developed a concept employing dynamic blade-like structures designed to cut up and disperse a massive tsunami's destructive power. The result is an unusually expressive design with its lyrical formations engulfing the area.