When thinking of aluminum, kitchen foil may come to mind. Shiny on one side, matte on the other. Aluminum foil is generally 1.8 – 2.5 microns thick. Aluminum leaf at 0.4 – 0.8 microns is fragile but equally capable of excessive reflection and matte finish. Using aluminum leaf, I find the shine overwhelming, the outcome unexpected – a metal intriguing in its oxidization traits and absence of tarnish.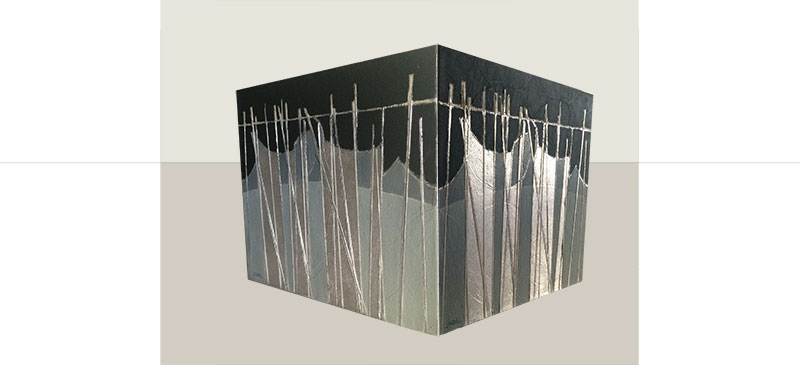 The challenge in working with metal leaf is adjusting underlying surface qualities affecting reflected light. The shine of aluminum leaf magnifies the challenge making the process both compelling and frustrating. Changing light or viewer location quickly morphs the image into new patterns of reflection.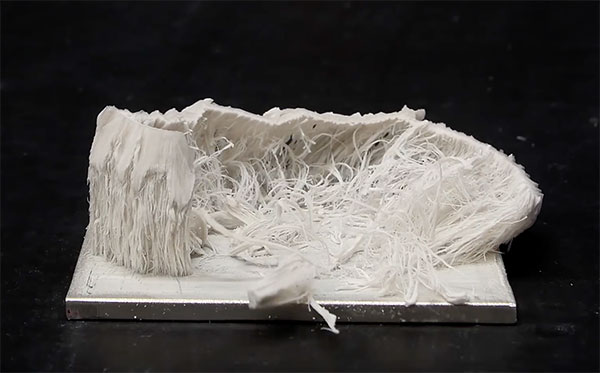 The video frame is from a time lapse of a mercury blob's interaction with aluminum. With the protective oxide layer of the aluminum plate removed, mercury is able to initiate a fragile amalgam formation of aluminum oxide. It grows in height and width and collapse as it crawls across the plate.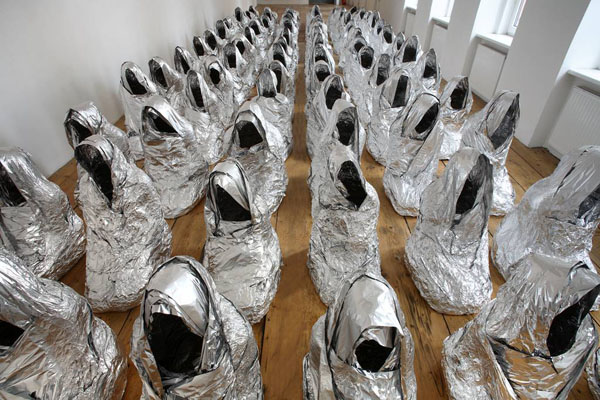 Expansive use of aluminum foil presents a discordantly cold but softly reflective portrayal of shrouded ghost-like women. An unexpected and jarring contrast of light occurs. Aluminum highlights darkness within empty figures and harshness of the disturbing political context that speaks of women and religion.