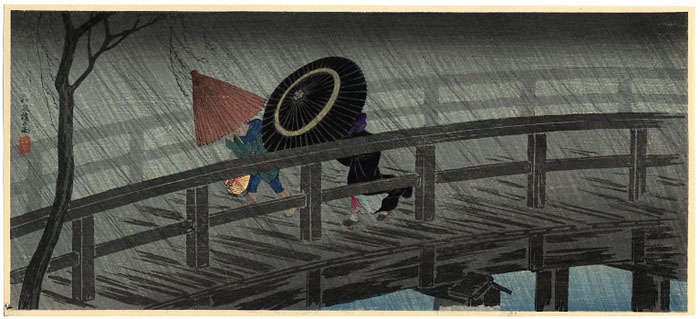 A print small in size (6.75″ x 15″) but extraordinarily powerful in representation – as two figures crouch under umbrellas poised to take the brunt of heavy rainfall. The print exhibits the mastery of skill and sensitivity typical of Takahashi's woodblock prints.
Ki Chul Kim, 'Sound Looking – Rain', sound gear, rain drop sounds, eight channel speaker
California Institute of the Arts, Los Angeles, 2007
Ki Chul Kim works "with sound, against more traditional, visual forms of art. To Kim, sound itself is the subject . . . 'Sound Looking – Rain' . . . investigates the nature of perception and representation in relation to the Buddhist concept of emptiness".