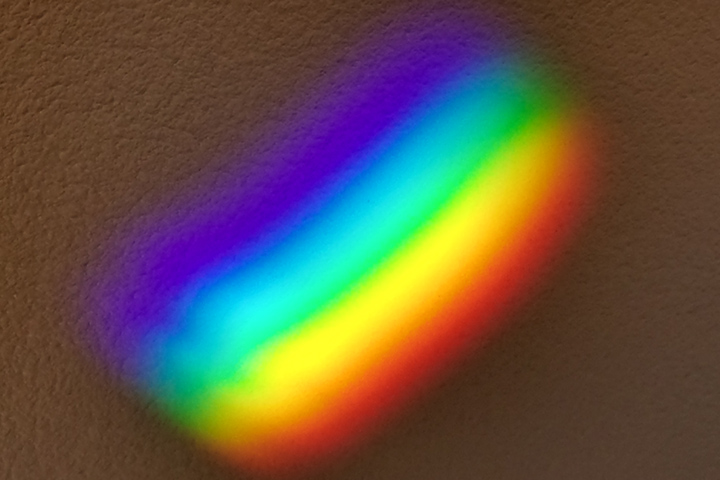 A prism's display, startling, mesmerizing, even searing in its display of the visual spectrum – and artists have used the phenomenon in ways that are amazing in concept and execution.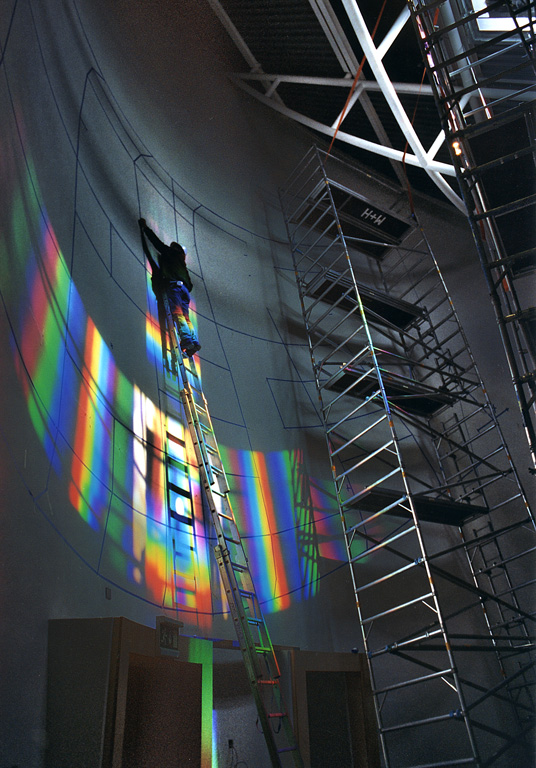 Erskine describes his solar powered prismatic spectrum: ". . . lines . . . mark the hours, months, solstices and equinoxes with astronomical accuracy. A 30' x 30' moving cross of spectrum sunlight, powered by the rotation and tilt of the Earth tells the time and date. On cloudy days a laser pointer driven by a solar tracking program fills in for the rainbow."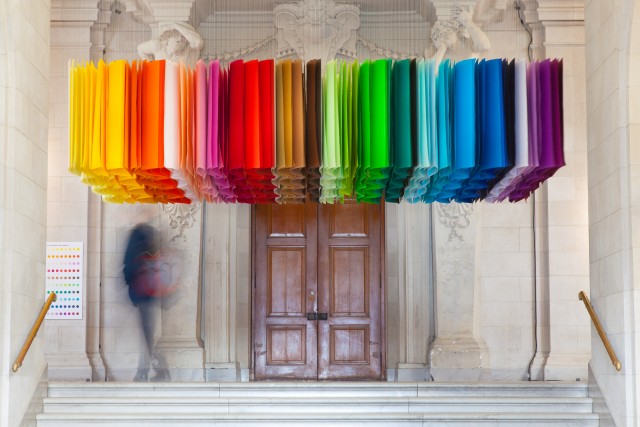 With simplicity, and tradition, Tokyo architect and designer Emmanuelle Moureaux has selected a vivacious range of 100 hues creating an eye-popping spectacle of colored paper sheets structured in layers and floating in space.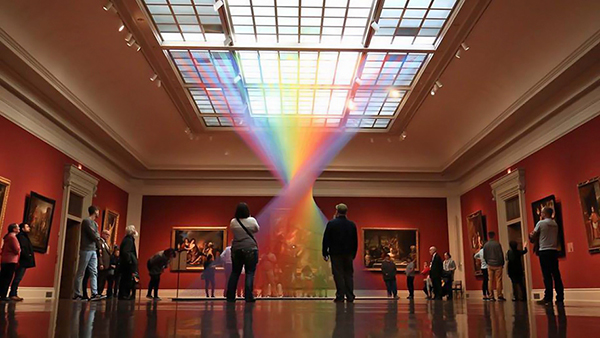 Gabriel Dawe's installation, often referred to as the man-made rainbow, uses lengths of colored thread radiating and reflecting blended hues. A diaphanous rainbow is described giving the feeling of having crept in from the windows above.