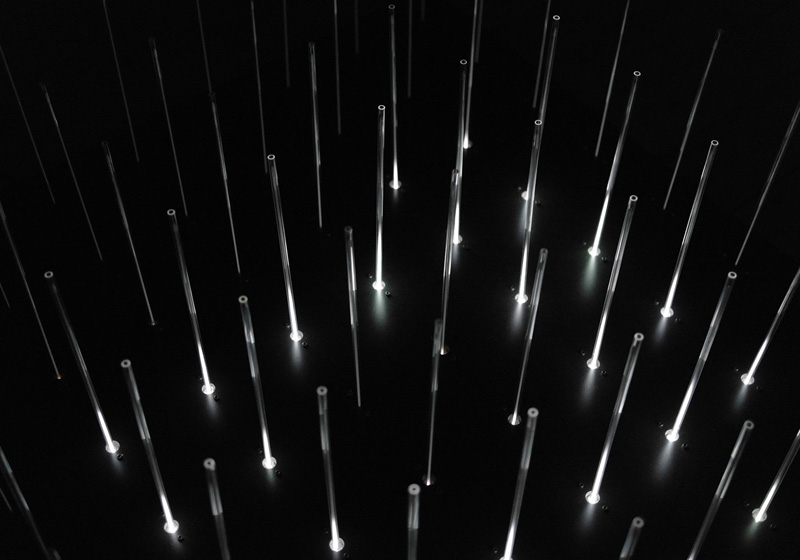 Fluorescence is scientifically defined as "The giving off of light by a substance when it is exposed to electromagnetic radiation, such as [ultraviolet light] . . . as long as electromagnetic radiation continues to bombard the substance." In terms of the definition, Nils Voelker's fluorescent installation exhibits admirable aesthetic control of cold cathode current. Custom electronics control the mercury vapor's emission of UV to 'bombard' only a portion of each lamp's phosphor coating.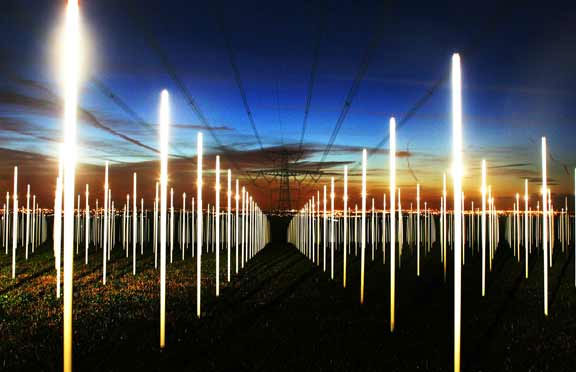 The tubes are glowing but not plugged in. The field was planted with 1,301 fluorescent tubes. Overhead electrical transmission lines provided the sole source of power. Radiation energy was absorbed from the electromagnetic field of the powerline – allowing each tube's mercury gas to emit UV light 'bombarding' the phosphor coating to create the glow of fluorescence.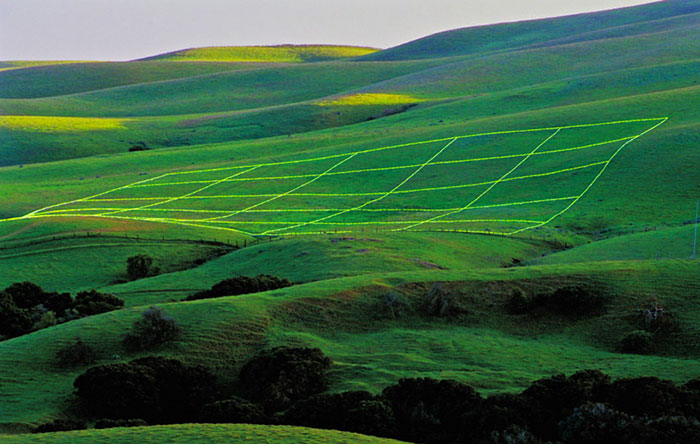 The 'Luminous Earth Grid' occupied ten acres with1,680 fluorescent tubes describing contours of the rolling land. Unlike Richard Box's not-plugged-in 'Field', the ultraviolet-related fluorescence of the 'Grid' was activated by electrical current. The 'Grid' was plugged in by cable connected to nearby powerlines with an additional 12 miles of electrical wiring for the fluorescent tubes.