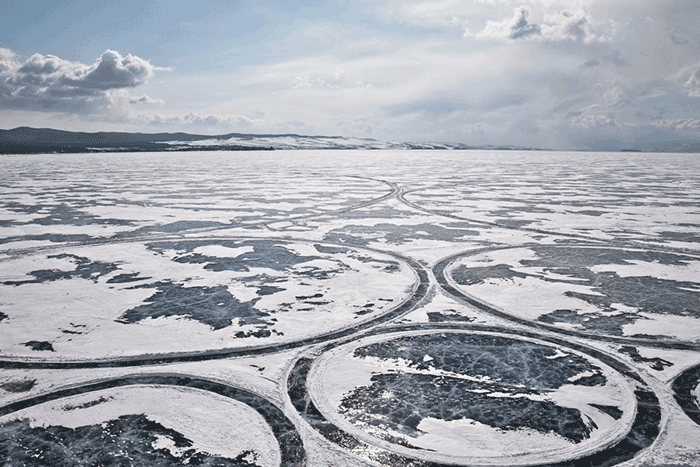 Jim Denevan and team created a nine square mile 'ice drawing' described as a "brilliant pattern . . . Russian pilots who initially refused to do a second pass of the project gave in after seeing how beautiful it was." The project is a remarkable achievement in teamwork logistics and geometric precision in a remote and bitterly cold location.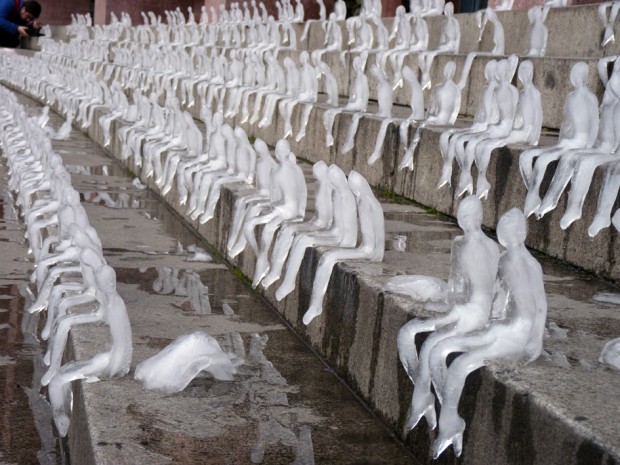 The warmer months of Berlin provided appropriate temperatures for the 'melting men' installation. The impressive abundance of carved ice figures made their statement slowly melting and ceasing to exist. Nele Acevedo has re-created the installation internationally in the promotion of global concern for polar regions.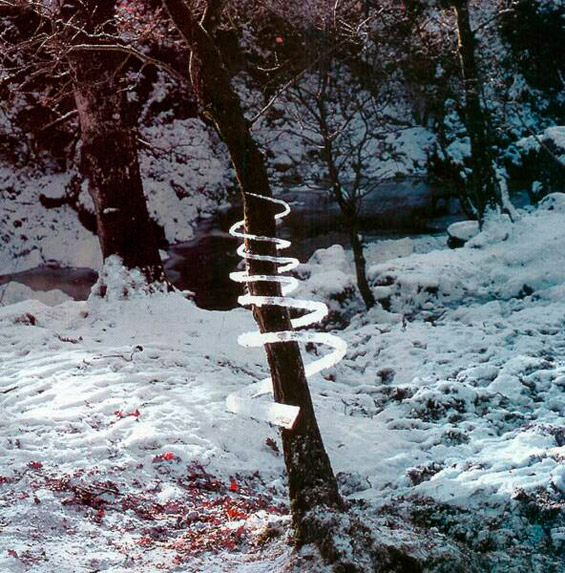 'Ice Spiral' is an expression of Andy Goldsworthy's ability to expose nature's beauty in sensational form. In Scotland's frosty winters, Goldsworthy dons fingerless gloves to create the icy fragile beauty of 'land art' sculptures on an intimate scale.