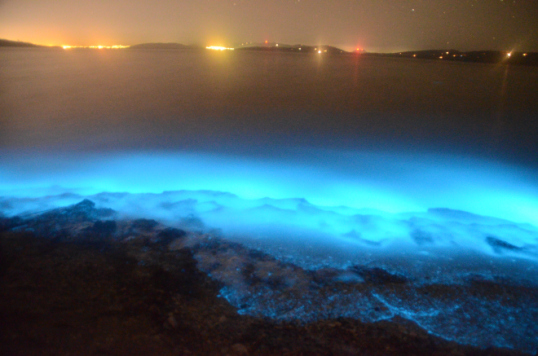 Bioluminescent phytoplankton display a vibrant bluish greenish light when disturbed or agitated by wave action – creating a night time spectacle. Bioluminescence occurs in the microscopic living organisms when the enzyme luciferase catalyzes oxidation of the chemical luciferin to a light-emitting state. Luciferin is well named – originating from the Latin word lucifer, 'bearer of light'.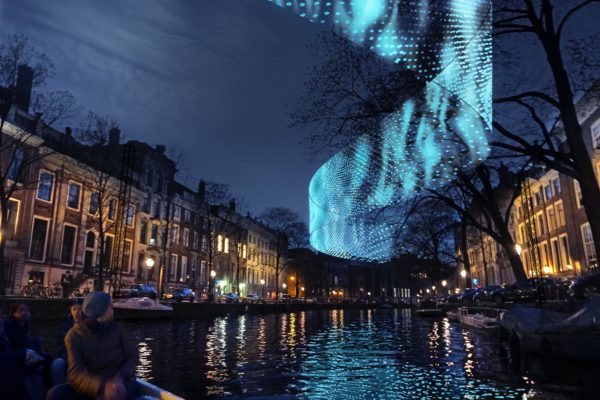 The architectural firm developed the 'Lightwaves' concept for the Amsterdam Festival of Light. The night installation mimics bioluminescence of phytoplankton using light emitted by electricity rather than biochemically – and disturbed by wind rather than water. activity. As the wind blows, the veil transforms into waves that light a multitude of LED lights into airborne simulations of phytoplankton.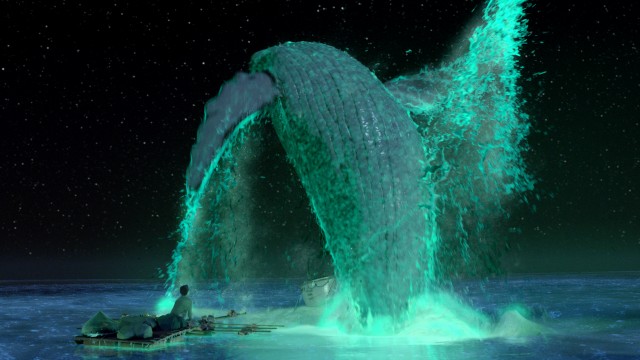 The leaping  whale scene in the movie 'Life of Pi' is a stunning visualization of the disturbance of bioluminescent phytoplankton floating at the ocean's surface. It is a magical sequence filmed in a massive custom-built wave pool. Blended camerawork and digital effects have created an awesome representation of the natural phenomenon.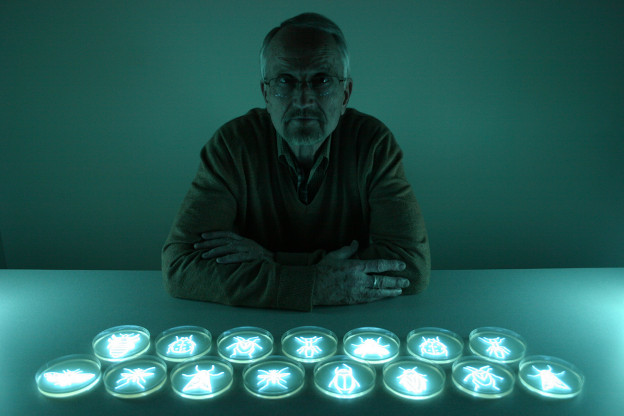 The geneticist and artist, Hunter Cole combined biological knowledge and visual skills to create this unusual and provocative photograph. Cultures of living bioluminescent bacteria in petri dishes act as lamps in the darkness providing the sole light source for the photograph. Production of light by bioluminescent bacteria is similar to the light bearing luciferin-luciferase chemistry of bioluminescent phytoplankton.